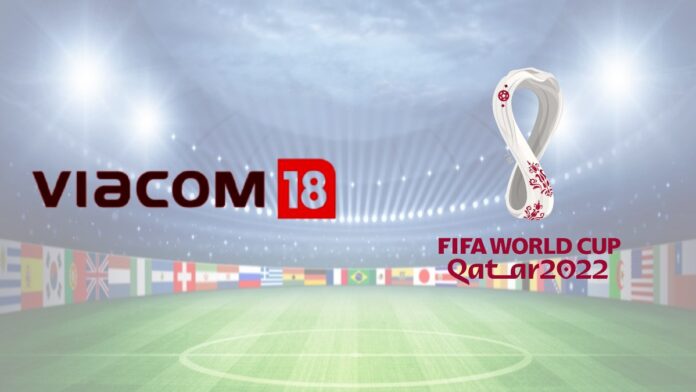 FIFA World Cup Streaming Channels

Whether you want to watch the FIFA World Cup online or offline, several options exist. The first step is to decide on a streaming service provider, which can be a pain because there are so many to choose from. Here are the top choices:
MYTF1

TF1 is France's national television network. It broadcasts games, sports news and popular French TV dramas. It also holds the rights to broadcast FIFA World Cup matches in France.
TF1 will be showing a lot of the FIFA World Cup. It will show 28 of the 64 matches. They will also broadcast post-match programming.
The best part is that you can watch these games for free. This is thanks to a TF1 World Cup streaming app that will allow you to watch matches and other content on your mobile devices. You can download the app for free from the App store.
This app will also offer you access to news videos. It will also provide you with the best highlights. You can watch matches from all over the world. The only drawback is that you will need to be in France to use the app.
If you are planning on watching TF1 live, consider signing up for a virtual private network (VPN) to keep you safe from snoopers. Fortunately, a few legitimate VPNs will allow you to watch TF1 online from abroad.
The best part is that you can watch FIFA World Cup matches in many countries around the world. You can watch TF1 on your mobile devices using a VPN, and you will be able to watch the World Cup on multiple devices without the hassle of buying a subscription.
Viacom18
Earlier this year, Viacom18 Sports acquired exclusive rights to telecast the FIFA World Cup 2022 in the Indian subcontinent. The company has also announced plans to develop a sports OTT app for the tournament. In the last two years, live sports streaming has been booming in India. Streaming services such as Airtel XStream, Jio Cinema, and Voot have emerged as the go-to options for fans looking to watch their favourite teams play.
Viacom18 will reportedly broadcast all 64 matches of the tournament on its Sports18 channels. It will also feature exclusive content that revolves around the 2022 FIFA World Cup. It will feature a 16-episode show that will explore the stories of ardent fans. It will also feature the best picks from the sports world.
Viacom18 Sports has reportedly signed four sponsors. These sponsors will provide Viacom18 with an integrated ad deal. Viacom18 Sports is targeting about Rs 300 crore in ad revenues from both TV and digital channels. It will also feature sports content on its OTT app Voot.
Viacom18 will also live stream the FIFA World Cup Qatar 2022 on its Sports18 channel. It will have an SD & HD feed and offer English and Hindi feeds. Sports18 will also provide access to the top programming, including the BWF World Tour and ATP Tennis events. It will also have live broadcasts of the NBA.
Viacom18 also plans to develop an OTT app for the FIFA World Cup Qatar 2022. It is currently preparing to roll out the app. Viacom18 is aiming to make the app a key digital sporting destination in India. It will also be available across multiple devices, including smartphones and tablets.
BBC
One of the easiest ways you can watch the World Cup this year is through the BBC and ITV. These two are the official broadcasters of the 2022 World Cup and will share coverage of the tournament.
The BBC and ITV will each cover half the matches, meaning that fans of the game will have a good chance of watching the majority of the games. Each network has a unique approach to its coverage and will deliver a variety of features.
For instance, the BBC will have a social media page to deliver in-play updates and news stories. There will also be a documentary to accompany the build-up to the World Cup.
The BBC will also show some matches in 4K HDR. This will be available on the BBC iPlayer, a website and mobile application that is compatible with a wide range of devices.
The BBC has been producing online live streams since the 2010 World Cup. It has been particularly successful with matches from the Euros and the World Cup in 2018.
The BBC has been using HLG to deliver high-definition video to its viewers. However, it has yet to solve the problem of its 4K iPlayer streams lagging behind live HD broadcasts.
The BBC has been particularly successful at producing the best coverage of big events. The World Cup will be no exception. In addition to showcasing must-see content, it will also feature pundit insights and short documentaries.
Telemundo

NBCUniversal Telemundo has announced that it will live stream all games of the FIFA World Cup 2022 in Spanish on its Peacock platform. The service will be the only direct-to-consumer streaming service available in the United States. It will also feature live extended interviews and exclusive pre-and post-game coverage.
In addition to the live streams, Telemundo will also air more than 56 matches on its free-to-air network, FS1 and its cable channel, Universo. It will also carry encore presentations of each day's games through the Third-Place match.
The network will also feature special edition shows during the tournament. Veronica Rodriguez will host the studio coverage, along with Daniela Lopez Guajardo. In addition, the network will carry a host of pre-game shows from Qatar and post-match shows from the host country. Its coverage will also feature a full slate of original titles, including the drama series El Rey: Vicente Fernandez and Maria: La Mexicana, which is inspired by the novel by Sergio Almazan.
It will also provide a host of other soccer content, including exclusive match replays and documentaries about legendary soccer players. It will also feature live coverage of the Opening Ceremony and all 64 matches.
Telemundo's Peacock service will feature a World Cup Hub, which will host Telemundo games in the TPlus hub. It will also feature a variety of other content, including documentaries and historical looks at past World Cups, as well as debate shows and full-match replays.
IPVanish

Streaming the FIFA World Cup is an exciting event for soccer fans. Fortunately, there are several ways to watch it live, including local broadcasters and online streaming sites. However, many of these services are paywalled in most regions, meaning you'll need a VPN to get the best experience.
One of the best ways to watch the World Cup is to connect to a VPN server located in the country you wish to watch the matches. VPNs will allow you to watch all of the matches without buffering or lag, as well as allow you to bypass geo-restrictions on some services.
One of the best VPNs for watching the FIFA World Cup is IPVanish, which offers strong security features and download speeds. It has over 1,900 servers located in more than 60 countries. The service also offers an attractive price tag, with subscriptions starting at $3.19 a month.
Another option is to use a streaming box. There are several streaming boxes available, such as a Roku or Chromecast. However, these devices are limited by their lack of Ethernet ports. You'll need to connect to a VPN to watch the FIFA World Cup on a streaming box.
One of the best World Cup streaming sites is SBS On Demand, which offers all 64 games in HD for free. They also offer an impressive amount of content for a free site, including English commentary on each game and an on-demand replay of each match.