11 best paying delivery apps to work for in 2023 in usa
Ready to get started in driving and delivering and making some extra money but need help deciding which service or app you should ride for? Here we will discuss different ones and which may be the best for you. Let's start.
Which one will be the best for you, and why could it be so? Which one works better and how they work this is going to be dependent on your market, so we recommend that you find out what works best for your market because sometimes some areas ubereats is going to be the best, some areas doordash is going to be the best some areas instacart, so it's going to depend on your area, but we're going to give you some basic principles that help you to see what the difference is so
that you can decide on which one to start today. I'm going over 11 different delivery apps you can use with your car to help you earn up to 200 a day.
So the thing I like about these delivery apps is you can either do it on top of your regular nine-to-five job just after work or on a Saturday, or you can do it as a full-time thing if there's enough work so with that being said let's get into the best delivery apps.
No. 1 Shipt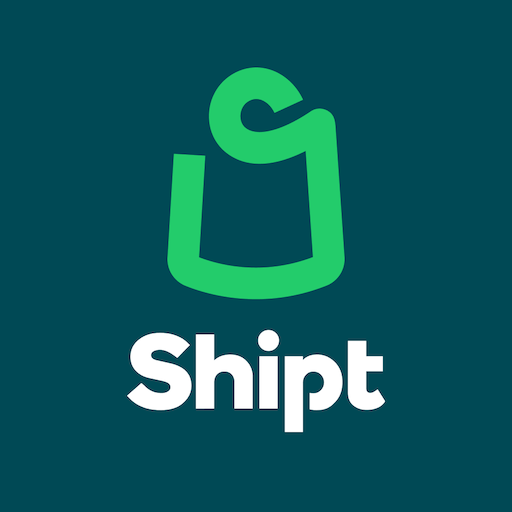 That you may or may not have heard of before, so the first one is going to be shipt shopper, so shipt was recently acquired by target, so a lot of your trips are going to be from target and to costco and meyer, and a lot of these grocery stores so shipt actually used to be members only delivery service, but now that's no longer a thing, and so hopefully there's going to be a lot more users and a lot more customers to provide you with a lot more gigs, and so you're going to be paid based off of the size of the job so however many items and then the distance from the store as well so the biggest highest paying job that I saw was about fifty dollars not including tips and that was for one hour, so it's going to be 170 items, so it's going to be a lot bigger of a job, but if you can get it done within an hour, you're making 50 an hour, not including the tips you might get so you can make decent money using the shipt delivery app and it's one that I recommend.
Shipt is good depending on your location, so if you're in a place like new york city or Philly, all these urban super urban areas with very dense populations, then you're going to be doing great with shipt. Shipt is really good, like instacart. It's pretty much shopping in groceries and supermarkets shopping for the customer you deliver it to. The good thing about Shipt is that it might be even better than instacart in certain areas.
No. 2 Amazon flex
The next one will be Amazon Flex, where you'll be delivering for amazon prime, amazon restaurants, and amazon fresh so that it can be anywhere from packages to meals from a restaurant. Hence, the most significant difference between amazon flex and these other delivery apps is you're required to do a little bit longer drives, anywhere from three to six hours at a time, so you're doing a little bit longer shifts. Still, you'll be making anywhere from 18 to 20 dollars an hour starting, so you must be at least 21 years of age to do some of these deliveries with Amazon Flex. It's preferred that you have a little bit more significant of a car like an SUV or a van, so with amazon flex again, you are essentially an amazon driver, but the difference is you get to pick your shifts and choose when you want to work.
No. 3 GoPuff
So this next one is called goPuff I'm not sure if that name has any meaning. Still, it's another great app to use for delivery, so with GoPuff, you'll be delivering a little bit more simple items such as snacks and drinks and even essential household items. It's also known for delivering alcohol, so if you're here in Utah, where not as many people drink, it might not be the best one to use, so the cool thing about goPuff is everything that you're going to be picking up all the items are already in a warehouse.
So basically, you're going to be driving just to the warehouse and then to wherever the customer is located, and you will make anywhere from 16 to 20 dollars an hour, but you'll make a minimum of 12 an hour, so for example, if you make two trips that are four dollars each goPuff will match it, so you make at least 12 for that hour there's also extra bonuses and commissions that goPuff will pay you depending on how many orders you can get done in a day, so you'll earn up to four dollars per order with GoPuff, but sometimes they'll do offers where it's up to six dollars per order, so GoPuff definitely has smaller more short orders and deliveries, but if you want to make anywhere from 12 to 20 an hour with 12 being the minimum then this is something to try out, and with goPuff, of course, you'll be delivering alcohol. So you'll need to be at least 21 years old.
No. 4 Bite Squad

The next one is going to be kind of a two-in-one; it's both waiter and bite squad, so these two are partnered with the same Company called delivery logistics, so they're the same thing, and you're going to be making most of your money just from tips your base pays only five dollars, and so your payment is going to be a lot more variable so if you're delivering in an area where people are a lot more generous you can make some pretty good money, but again your base pay is five dollars, and it depends on how much you're getting tipped what's nice about these two is you're paid every week on Friday, and then you can withdraw your earnings at any time, so again those two are both waiter and bite squad, and you'll be making most of your money from tips which end up being anywhere from 10 to even 30 an hour.
No. 5 Wing
Alright, so this one is called wing, so it's probably not what you think; you're not actually delivering chicken wings to people, but you're bringing them to and from the airport, so wings actually have a great pay it's 25 dollars per ride so if you can do two of those in one hour that's fifty dollars per hour so you can make some perfect money taking people to and from the airport the only problem with wings is there are not too many locations right now so I'm going to list them right here and so if you're in one of those locations then I would definitely say go try it out and make 25 per ride.
No. 6 Uber Eats

Uber is always the one that most people get started with it's the easiest one to get in so uber eats when you sign up you can actually start driving and get out there really really quick sometimes within just a few hours of signing up you're actually get the background check done all of the background stuff with the registration is taken care of and with ubereats you can actually be out there in a couple hours typically it takes a few days but a lot of times it's even faster than that so ubereats is going to be one of the best for that reason, and another reason that ubereats is excellent is that a lot of times they have promotions or they call them quests or different things like that where you can actually get more money.
And when you're out there driving you want to make sure that you're doing the best you can to get those quests and promotions that they have so for instance you might get one that it's if you do three deliveries back to back you'll get an extra amount of money usually it's just a few dollars sometimes it can be as much as twenty dollars but that's on top of the money you're going to get from the delivery so it makes a lot of sense to make sure that you're getting that promotion as well.
You have to start the first order in a particular area where you get your first one, and then the next few do not have to be in that same area, so it doesn't matter where you will go. The promotions that we got from uber so those promotions make it a great thing for people to get started to make as much money as possible plus the ease of getting into the app in general and being approved to start driving now some negatives about uber eats because of the thing that makes it great is that it's easy to get into but because of that there's so many people that may be on in your area that it's hard to actually get deliveries and as time goes on and the more and more that people talk about and find out how great of a money maker this is more people are going to sign up which is going to make it more difficult for people to actually make money.
Because there's more people out there getting the orders which makes it better for the company which is why they do it because they it's a lot less time that they're waiting to get those deliveries to their customers but for those of us that are out there it may be wrong because there's more of us out there driving so there's less money that we may be making because of that because there's more people out so that's kind of a negative on it as well. Ultimately ubereats is a great way, especially if you want just to get started with this. You can get signed up quickly and get in, and then you can move forward with starting to make money right away and pretty quickly, so an excellent service to get started.
No. 7 Instacart

Instacart is another great one; they may have a waitlist in your area. I know when I signed up, it had a waitlist, but the waitlist was less than two days before I got onto the app and was able to finish the sign-up and get started and then another great thing has they noticed right away while I was filling out the app on my phone that I had an apple product an iphone so they were able to set up the payment method right through my phone so I could start taking orders right away I didn't have to wait for a card to come in the mail now with instacart it's different than ubereats in the fact that it is precisely for grocery.

The opportunity to make money from Instacart is high. I mean, depending on the location you're at, you can get thirty-forty dollars an hour. The other services have got into grocery stores so that you may get some orders from those places at different grocery stores. Still, instacart is specifically only a grocery source. It also has liquor stores and things like that, but it will be shopping. It's not going to be ready-made food like a restaurant; you're only going to get that now.
It may be negative for you but maybe favorable if you like shopping. You like to go shopping; that will be most of the work with the other services. A lot of the work is driving around picking up, dropping off, and continuing that with this, you're going to stop. At the store, you're going to be there for a little bit of shopping, and the majority of the work may be the shopping rather than doing the delivering, and you're going to make more per mile.
With instacart, you can kind of park, go inside, do the work of the shopping and then get out and start doing the delivery, which takes much less time to do so, a great way to make money.
That way, some of the pros and great things other than those with instacart is that you're going to make more per batch, and with other services, it's called an order, but on instagram, it's per batch, you're typically going to make more per batch than you would with the other services.
So the minimum I would say you probably will see on there is ten dollars, whereas the minimum and the other services will be about three dollars some of them are less than a dollar.

You might see a dollar fifteen order, but with instacart, the lowest in my area is seven dollars. Still, typically they're all going to be around ten dollars as the minimum. Again, use your best judgment to take what you're going to accept. So it's a great way to get started with excellent service. Some negatives for instagram are that you're doing the shopping, so that takes up time, and if it's not something you're used to, you're not familiar with those stores, it can be something that takes more time than you're anticipating, which if you're taking more time you're making less per hour and less money so it's something you want to consider you want to use some strategies because the range of pay with instacart shoppers is always going to be dependent on the strategies they use so you may be in the lower end of 10 or 11, or you could be up in the upper end of 25 to 30 dollars an hour.
But it's going to depend on the strategies that you use, and we recommend you listen to those and watch those to talk about all the ways that you can make money with instacart and improve your skills. Instacart is another harmful thing that's a lot of times you're going to be carrying sometimes heavy bags delivered quite a few times a bunch of things of water 24 packs of water or even 36 packs of water, so you're going to be making a lot of trips.
And I don't know why but all instacart shoppers or customers seem to be on the third or fourth floor with no elevator when they get packs of water or something heavy it's just how it works every single time. The heavier the object, the more likely you're going to be delivering to someone. It may be something that you want to consider before you sign up for this app.
No. 8 Grubhub
Grubhub we absolutely love, Grubhub for many reasons; it's an excellent food delivery service. If you haven't used it as a customer, I highly recommend it; they've got excellent service that you receive, but as a driver, it's a great way to make money because it has a little barrier to entry, so you have to put yourself on a waitlist most likely it takes months to get into that the first time that you put in it took you several months before you received the invitation to put in and become a crab hub driver.
So it does take a little bit of time depending on your area if you don't have an area that has a lot of people trying to sign up it may take less time, so that's a barrier to entry but once you become a driver it's actually a good thing because there's less people out there driving that are taking it you're able to sign up for specific hours to drive so you know that you're going to want to drive on a saturday night it's going to give you a time slot that you can actually sign up for which in theory will give you the best rides or deliveries during that time because you're going to get priority because you actually signed up for it now in addition to that they'll actually have a lot of times guaranteed hourly rates for those times so if you want to make money and you say hey i'm going to work those four hours and they say hey okay if you work those four hours we'll guarantee you'll make at least 13 dollars an hour.
So if you don't make that amount of money which with the different strategies and things you should definitely be able to make that amount of money but just in case you don't you're able to guarantee the company will pay you at least that amount which is great especially for new drivers that are a little concerned about being able to make money this is a guaranteed amount that you're able to sign up for so you know if they're going to pay you 13 an hour for four hours i know you are going to make about 50 bucks so at least that you have that mindset that you are going to make at least a little bit of money so it's not a big deal but then you'll most likely make more money if you go out there and actually do the driving.

When it comes to GrubHub that incentives are little times rare sometimes you won't see that guaranteed money sometimes you won't see these other things for a long time depending on your market so it may be something in your market you never see it may be something that you rarely see but that is a concern with grubhub that they are a little bit few and far between another thing is that they strongly encourage you to sign up for those time slots almost to the point where they make you feel like that's the only way that you can get out there and make money is to join during one of those time slots.
When in reality you can go out whenever you want but you're guaranteed that that time slot if you put it in there so they make it seem like that's the only time but you can actually go out other times as well another concern is that you're hindered in the zone that you can deliver in so whatever zone you sign up for is the zone you're going to be delivering in so if you signed up for the closest major city to you thinking that you're going to be able to deliver in your smaller town a little bit away that may not be the case if that zone is not included in that so for me i have a couple of different zones that are nearby i have to pick the right one otherwise i'm not going to get to be able to deliver in basically my area that i'm familiar with and comfortable with so definitely something to consider especially when you're first signing up.
No. 9 Doordash

Right now, Doordash is the best delivery app to be out on, so right now, there's a survey that found that 55 of sales last year came from doordash, so the majority of sales are for delivery in a lot of different areas are coming from doordash, so it's a great way great app to be on right now because a lot of the deliveries out there are going to be from doordash now again this is going to depend on your area so some areas most areas doordash is doing a lot some areas it's not so it's going to depend on your area so do the research find out what your area is like and get out there and drive, but doordash is an excellent service to get out to start driving with some of the great things about doordash that it's going to give you a ton of information when you get the initial delivery it's going to give you the total time it's going to give you the pickup it's going to give you the drop-off location it's going to give you how much money you're going to make.

It gives you a lot more information than the other delivery apps does, so it helps you to decide if you're going to accept something or not, so it's an excellent way for you to make the most amount of money because you're able to pick precisely which order you want.
There are also incentives with doordash; sometimes they give you an additional three dollars in order, so on top of the order fee on top of the delivery fee, or the tip fee, you're also going to get sometimes this additional bonus; it's a great way to make additional money with doordash.

Now some of the negatives are that doordash has a flat rate fee, so sometimes that's going to be great if you're going just a little bit, so if you're going half a mile for delivery, you're going to get. This flat fee is excellent, but if you're going 5 to 10 miles before that flat rate, it's not going to feel as great because you're driving further for the same amount of money, so that it can be negative in that aspect.
The support through the driver app has some issues and has unfortunately been unhelpful many of our drivers have reported that they've been unable to get assistance so the support itself can be an issue and then there's a scheduling issue with doordash so you have to have that schedule in if it's they didn't get enough people to sign up you can always go online but a lot of times you have to pick the schedule ahead of time and you're not able to go out and drive so you need to pick that schedule so that can be a little bit of a difficulty especially for those of us that aren't sure exactly when we're going to drive.
Sometimes we're like hey i might drive saturday night if and we're at the beginning of the week we don't know if we're going to have that if happen by then so that can be an issue again sometimes you'll be able to start up and go out anyway but you can't count on that like you can with a lot of the other apps so that's a negative for sure with doordash but overall great app to get started in. again there's a wait list so if you're even considering driving for them in the future sign up now so that if there's a waitlist in your area you can get started right away.
No. 10 Roadie

Roadie is an app that you download on the app store, and you do deliveries for like home depot and Walmart sometimes, and you'll do furniture tools, tv electronics, and stuff. If you have a smaller car, you're not going to get the big orders which are less money and more driving, or if you have a big car, you will do great.
I'm telling you, if you wake up at four-five o'clock in the morning, you'll see like 100 orders for pickup trucks, big SUVs, and stuff like that. You deliver this furniture, and you'll do great. I warned you that you got to make sure that the item that you're delivering fits in your vehicle. You have to ensure that because if it doesn't fit in your vehicle, you will be wasting gas and time going over there, and you won't be able to deliver it.
So that's one thing you got to keep in mind when you're doing roadie, but it still can be a good thing and especially if you're doing multi-apping because even though it might seem like it's a little bit paid for all the miles that you drive that's the big complaint that people get from a roadie.
It's good on the return trip, so let's say I'm doing a Doordash or an Instacart order, and the drop-off is close to the location over the road. The order, if I pick that up real quick, you know, while I drop that off pick it up right after, and if it takes you back to the location you was in, you just got paid to drive back to your location you was in so that's this is one way you can utilize that app it can be a good thing.
No. 11 Walmart

One of my friends had applied for Walmart spark, but he never got to reach them. They aren't hiring any; they aren't looking for any delivery people in their area at the moment, so you may try out if they are available in your location or not.
So those are the 11 best delivery apps to use for your side hustle or even a full-time income. If you guys have any questions, leave them in the comments below.
Which is your favorite delivery app? Please let us know in the comments.